After successfully making a leather coin case, next I decided to make a card case. My husband asked me to make a simple card case holder that can hold about 5-7 cards. I decided to use the one we saw in the weekend as an inspiration for this project. This is how I made the card case.
Step 1
Make a pattern to cut the leather. I decided to make it an L shaped card case. It would have three pockets that would fit about 2-3 cards per pocket. I cut out a circle in the middle so that it is easier to fold. This took a while to get right since I wanted the side and top pocket to fold perfectly into a rectangle.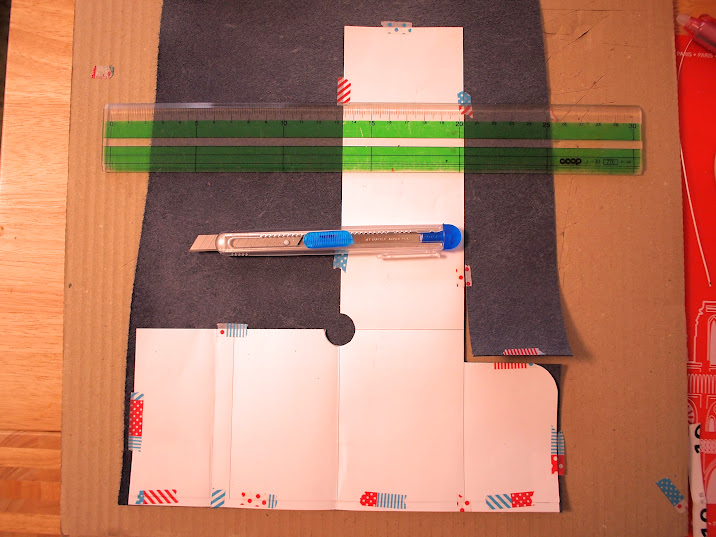 Step 2
After I cut the leather I made creases for the pockets. I hammered them down and also held them with pegs.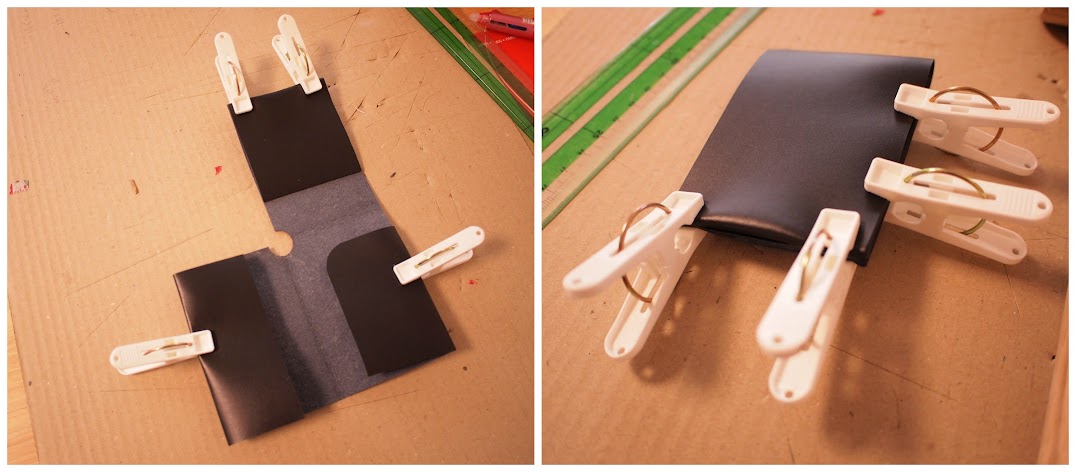 Step 3
Then I glued the pockets down to get it ready for stitching. I realised the pegs left marks on the leather so I put paper in between.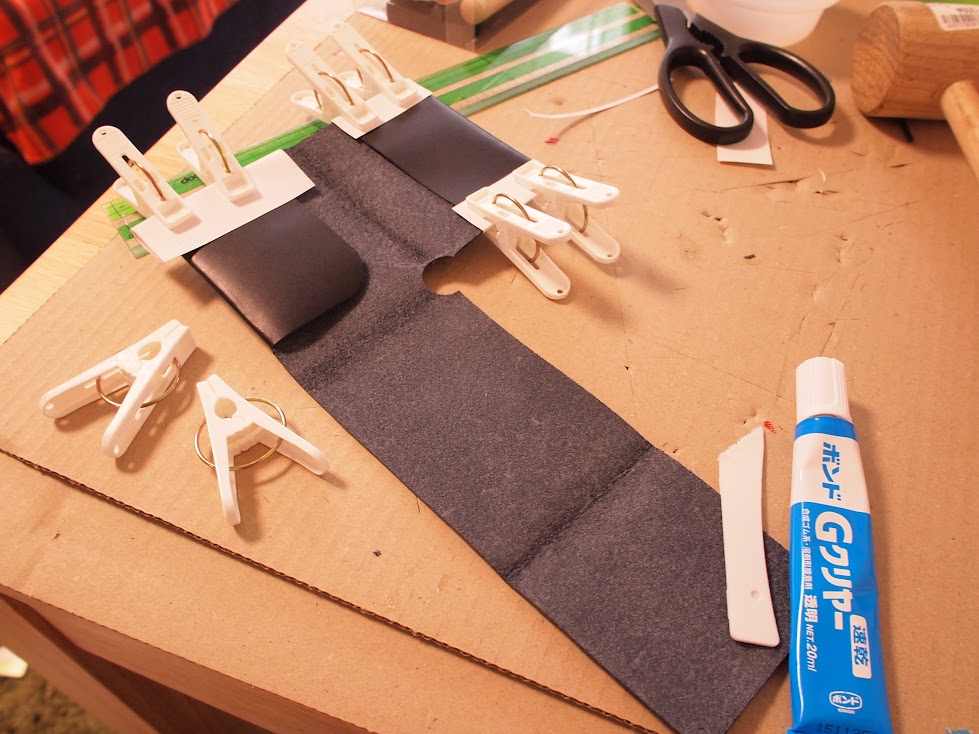 Step 4
Now it's time to hammer in the stitches. I used a 4mm chisel for this case.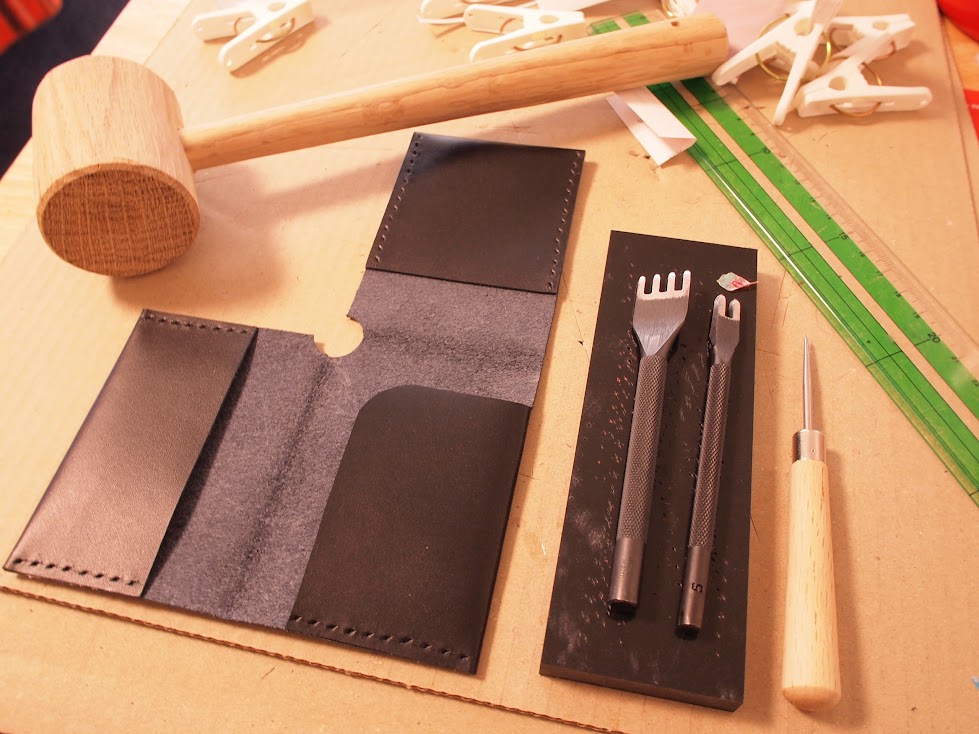 Done!
After stitching the leather we are done! There isn't a button to close the card case but by folding it twice the cards won't fall out. I love the simplicity of this card case and how thin it is. And now I have a happy husband with his new card case.