My workmate invited me to an early dinner over in Yokosuka which is south of Yokohama. We went to a cafe called Kaneyo Cafe. We took the Keikyu train to Mahorikaigan Station, approximately 40 minutes from Yokohama Station then 10 minute taxi to the cafe.
Kaneyo Cafe
After going through some residential houses and fishing sheds we finally reached the cafe. The cafe was tucked away nicely at the end of the road. The cafe looked like a nice relaxing beach shack with a retro feel. It is by sea so you can see fishermen going off on their boats and bigger boats like cruise ships pass by.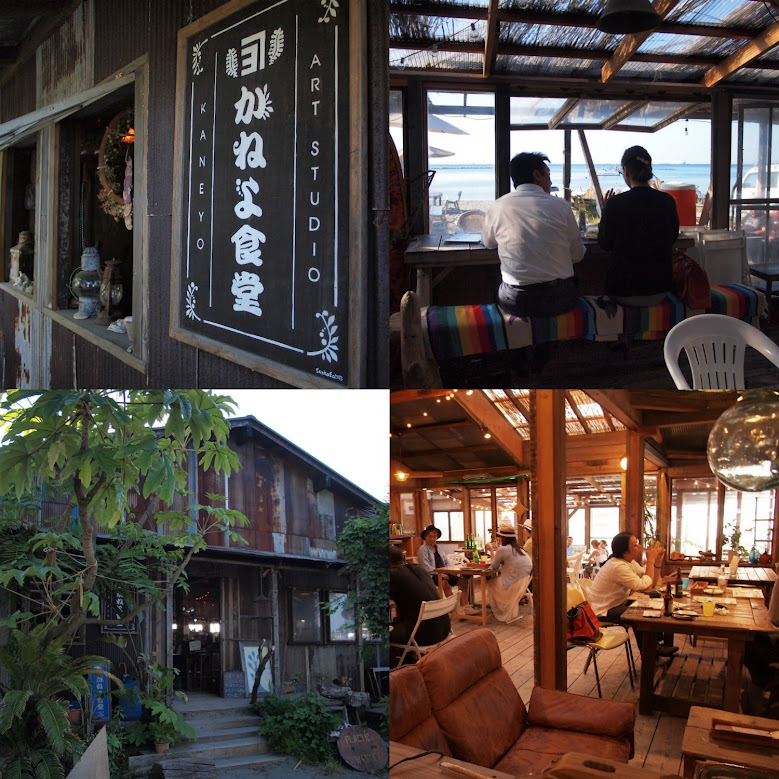 Menu
Their food menu was very simple and had classic Japanese beachy dishes that are Hawaiian inspired. We ordered some Tuna Carpaccio to start with and we each had Taco rice and Keema curry. They had a pretty big drinks menu to choose from. I tried one of their original cocktails called "Shiso Mojito" and it was delicious. Shiso is a Japanese herb that taste like a mix of basil and mint. I'm definitely going to try and replicate this cocktail at home.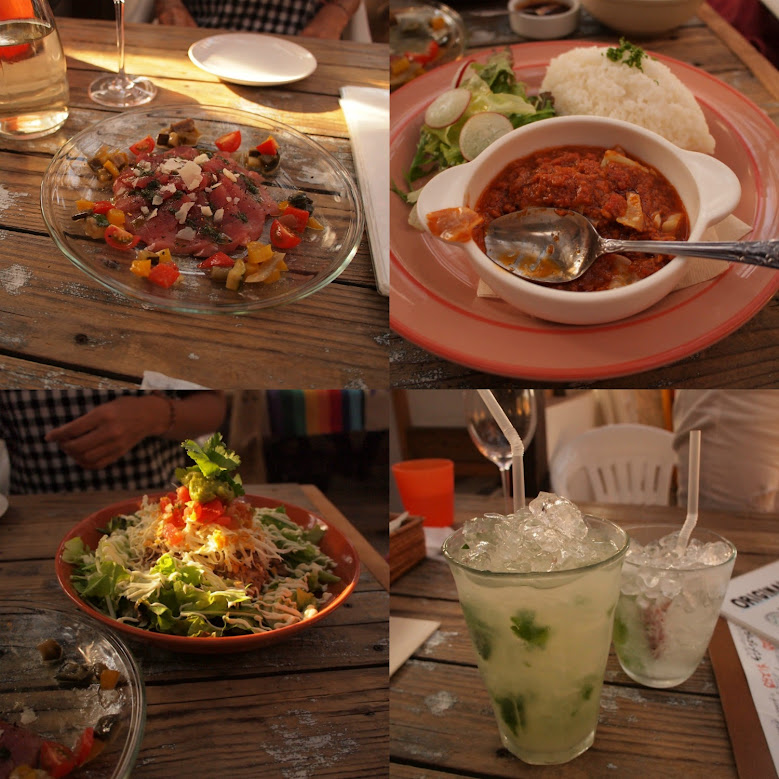 I had a good laugh at their menu with their R and L's all over the place. Make sure you flip through all the pages.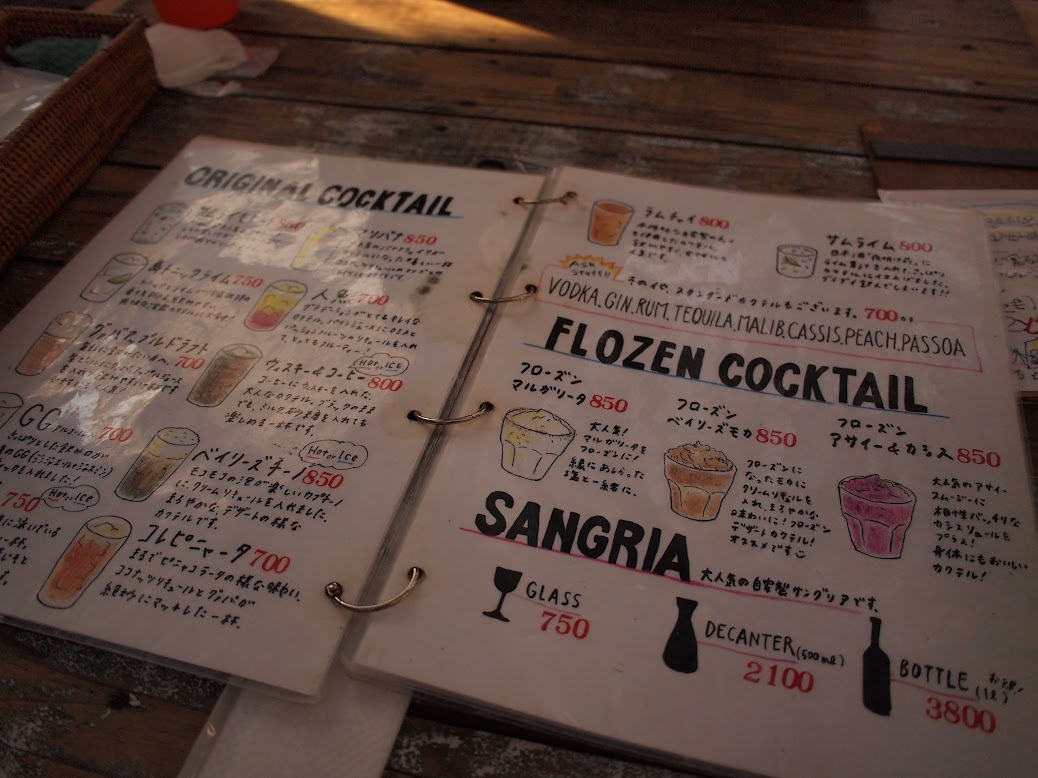 Sunset and Cats
When we left the cafe we went out to see the beautiful sunset. It was a nice sending off from the cafe.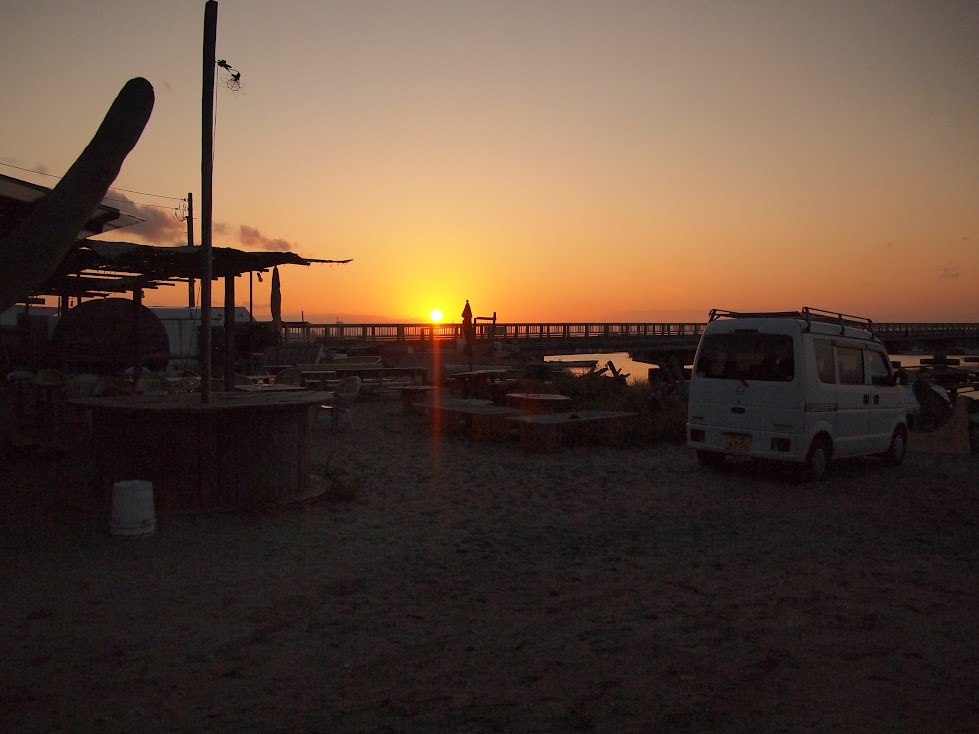 And as we walked further away we were surprised to be greeted by about 20 cats. They came in all sorts of colours and were very friendly.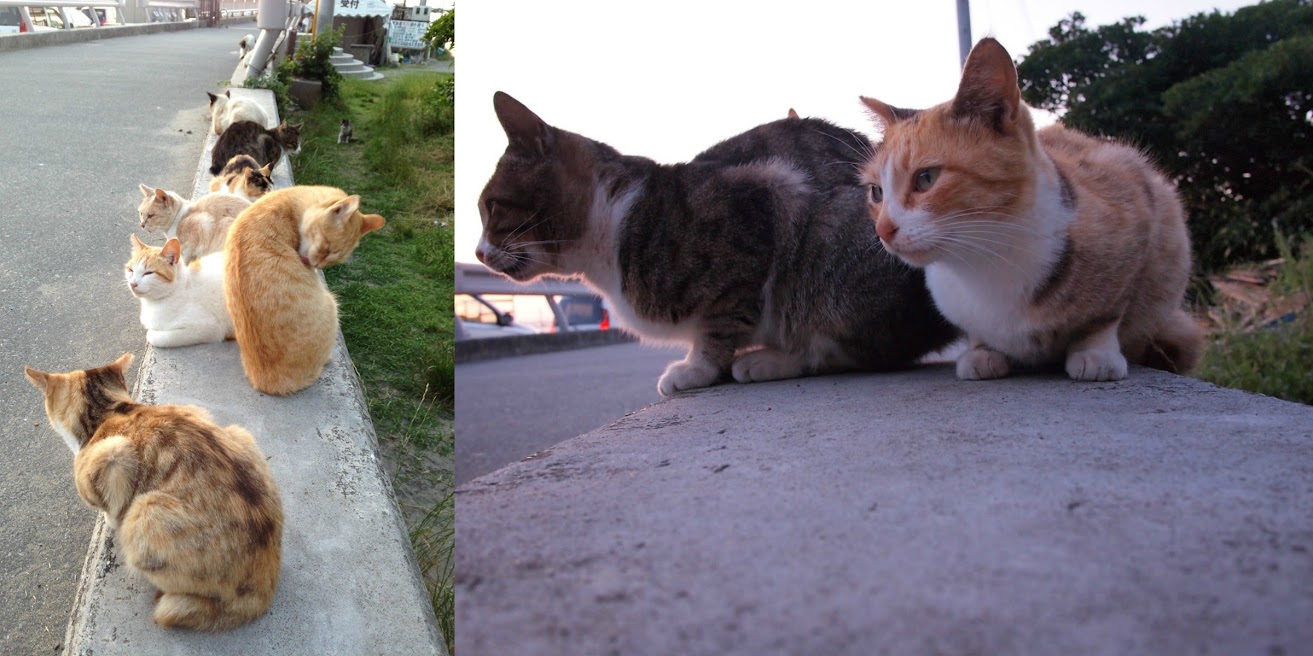 Fireworks in Zushi
To end the night we went over to see the fireworks at Zushi Beach. This is their annual fireworks festival at the start of the summer season. The fireworks were very impressive and it was cool how they timed the fireworks with music. There were so many people there that the walk back to the station and train ride took a long time. I thoroughly enjoyed the day and look forward to more fireworks in the summer season.