This year we decided to go to Taipei Taiwan for our summer vacation. Taiwan is a popular holiday destination for Japanese people since it is only 3 hours away by plane. We flew with Eva Airways from Tokyo Haneda Airport to Taipei Songsang Airport. The flight was only 3 hours long and one hour time difference with Japan. The plane was covered in Hello Kitty inside and out.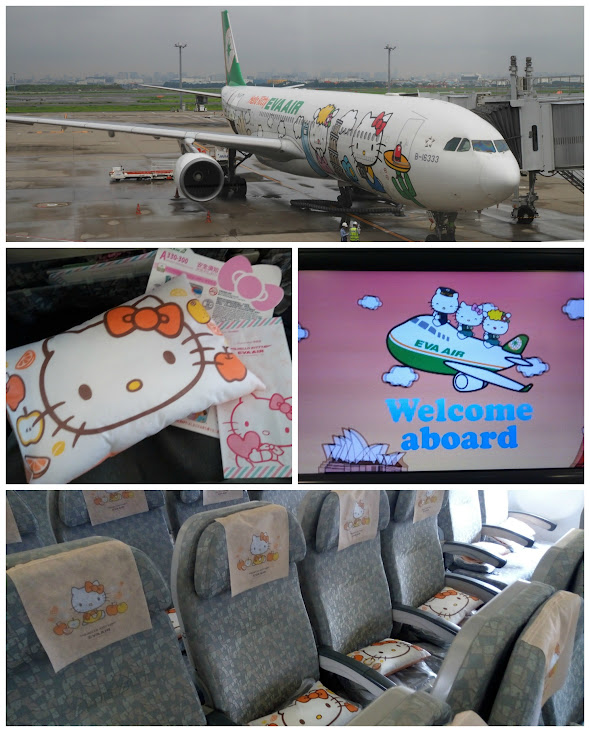 Our overall experience on Eva Airways was excellent and would happily fly with them again. The meals were very delicious and looked great. My husband had the chicken pasta and I had the Japanese bento. Even the cutlery were Hello Kitty!!!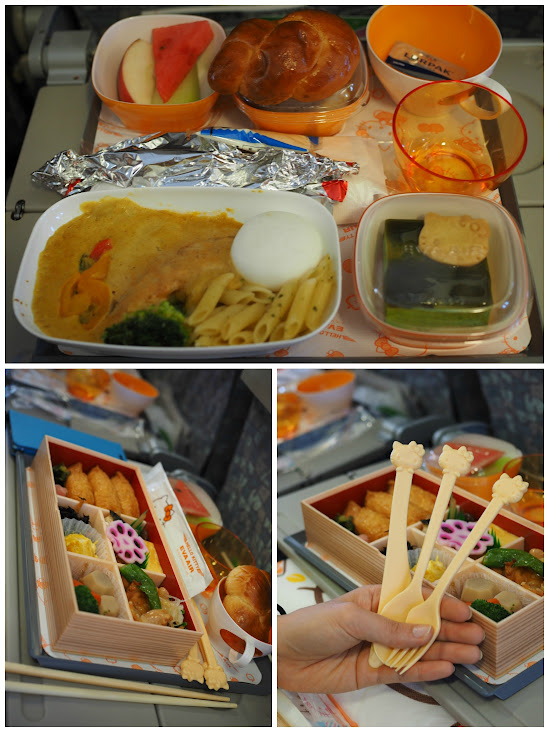 We arrived at the airport and took the train to our hotel near Zhangxiao Xinsheng station. We ended up buying an Easy Card which you can use on trains, buses and at some shops. Catching the train was so easy and cheap. It took us 15 minutes to get to our hotel and it only cost $16 TWD ($0.50 USD).
After we unpacked, had a cup of tea and relaxed a little we headed over to Shilin Night Market for dinner. We seemed to have arrived in Taiwan at the start of a long public holiday weekend, so the market was filled with people. Even thought there were a lot of people the service was so quick.