Day 2 of our Taiwan trip we visited Jiefun. Jiefun is about 40 minutes drive from Taipei city. I knew of this little mountainous town from watching "Spirited Away". It is said that Miyazaki Hayao was inspired by the town when making Spirited Away. Some of the scenes from the movie resembles parts of Jiefun especially the maze like alley ways.
We started from the main alley way and slowly made our way through the crowds of people. With lunch time approaching we basically picked a restaurant with an empty table. We had some dumplings, steamed chicken, fried rice and green vegetables. It was all very cheap and delicious.
At the end of an alley way there is Shengming Temple. It was very colourful and had beautiful detailed art all around the temple.
It was getting very hot so we decided to stop somewhere for some tea. We picked a terrace cafe with a great view of the ocean. We had come oolong tea and pearl tea.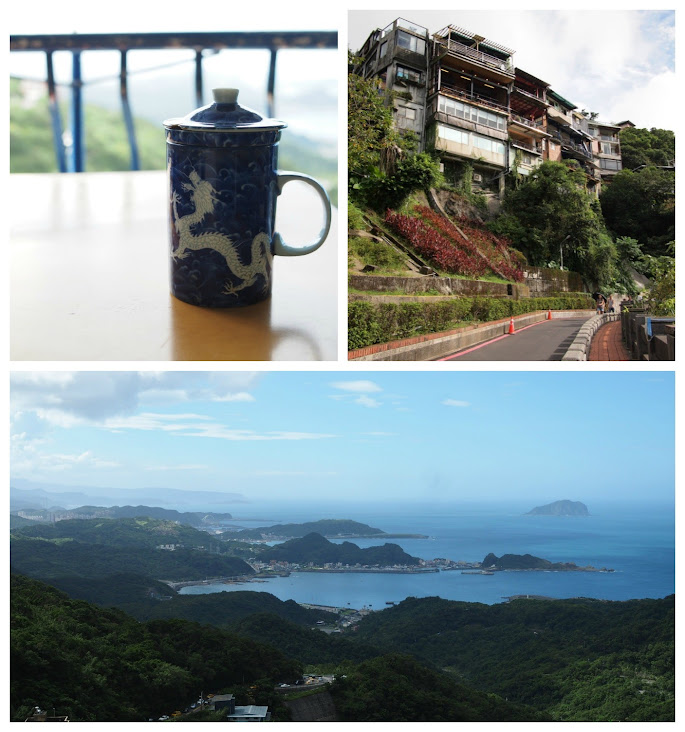 After a nice rest we went to explore some other alley ways. We discovered some famous alley ways that resembles some scenes of Spirited Away.
Unfortunately we weren't able to stay to see the town light up because we got worried we werent able to make our way back to Taipei from bad traffic. This is one of the biggest highlights of Jiufen. Maybe we will come back when it isn't a big long week national holiday.